Title. Double click here.
The Cabin in The Meadow
by Jay Crowley

Megan has always wanted to live the pioneer adventure in Hope Valley,
Nevada for a year alone with her dog, Jasper. Her adventure of living
out her dream may turn out to be more than she expected. That dream
might turn out to be more of a nightmare.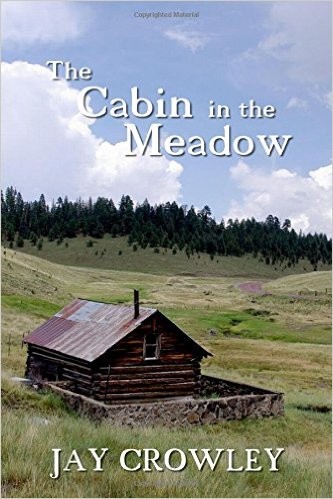 Author interview with

Jay Crowley
What books have you published?
Jay had contributed several stories to 559 publications,
including OTHER REALMS, 13 BITES, Vol 111 and HEARD IT ON THE RADIO.
When was your first book published?
11/15
How many books have you written?
4
Do you write full time or part time?
Part time
What is your motivation to write?
I love the escape and the adventure
What are your writing goals?
To have fun and hopefully readers enjoy my books.
Where do you get your ideas or inspiration from?
From Living in Nevada
Do you currently have an agent or have books that are published through a traditional publisher?
Alan Seeger
What are your reading habits? What kind of books do you read and how often.
Everything, all the time.
Are there any books that have influenced you as a writer or
otherwise?
Hemmingway
What are you currently reading?
Mary Higgins Clark
What are some of your greatest challenges as a
self-published author?
Marketing.